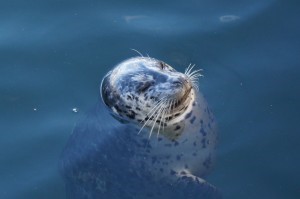 When: 365 days
Where: Inner Harbour, James Bay, Downtown Victoria
Have you been to Fisherman's Wharf?
It is one of the must-go-to spots in James Bay area, which is just 10 minutes-walk from the Royal Scot!
You can spice up your social media by capturing the colorful and beautiful scenery of the Fisherman's Wharf Float Homes.
If you are a foodie, you can't miss their authentic Barb's Fish and Chips, Jackson's Ice cream, and everybody's favorite the Mini Donuts!!
You will also have the pleasure in catching a glimpse of Victoria's very own popstar's "The lovely chunky boys" – SEALS!! They are normally spotted swimming up and down the cute dock along the colorful marine houses. Not only that but the local fish store sells food (fish) for you to feed them – be careful even though they look super cute, do not get your hands too close to them – they might bite you.