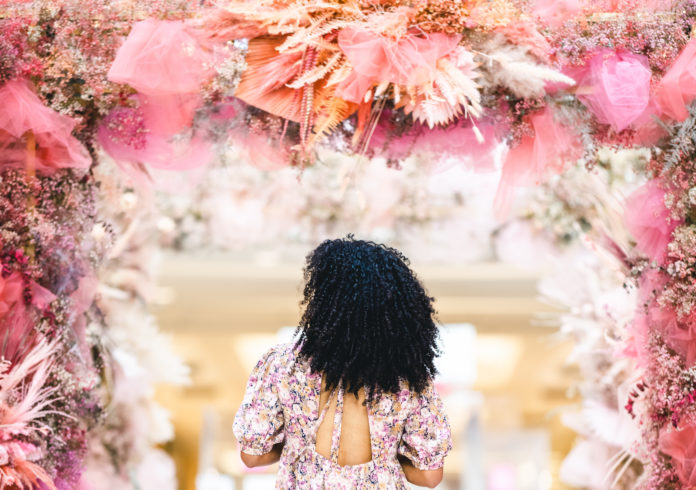 When: Open shopping centre hours, everyday until September 20th
Where: Centre Court of the Bay Centre, 1150 Douglas Street, Level 1
Take a moment to immerse yourself under the floral canopy – a place to let go, become grounded and more at peace. The design includes over 4,600 stems of baby's breath, 675 ft of tulle and hundreds of dried florals, incorporating roses, hydrangea, palm leaves, ferns, carnations and pampas grass into a blooming experience.
The Bay Centre recognizes that COVID has brought forth much hardship and wants everyone to have place where you can feel support, love and beauty all around you, as you stroll through the blooming archway.
Know that you are not alone and support will always be available for you!