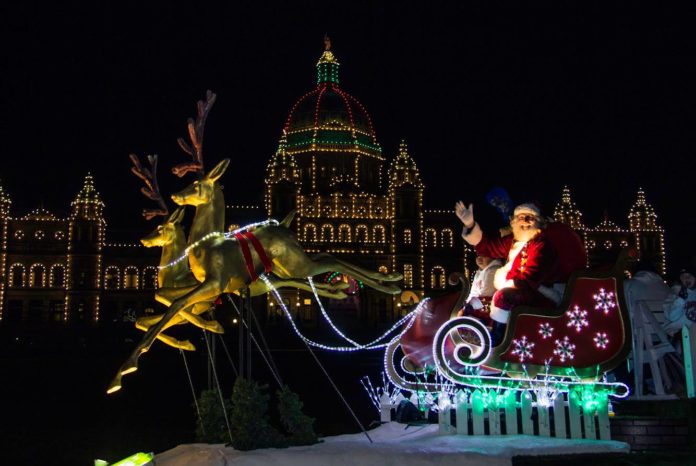 Santa is set to reign his reindeer through Victoria's light fest once again.
After a year hiatus due to the pandemic, organizers of the 39th annual Peninsula Co-op Santa's Light Parade announced the yearly tradition is returning!
Presented by the Greater Victoria Festival Society, the parade will start around 5:30 p.m. at Government and Belleville Streets on Saturday, November 27th.
The display starts at Belleville Street and ends in Centennial Square — dubbed "Christmas Square" for the evening and will feature food trucks, bouncy castles, crafts and music from 4 p.m. onwards.
Stay tuned and make sure to kick off the 2021 holiday season with one of Victoria's most beloved Christmas traditions!