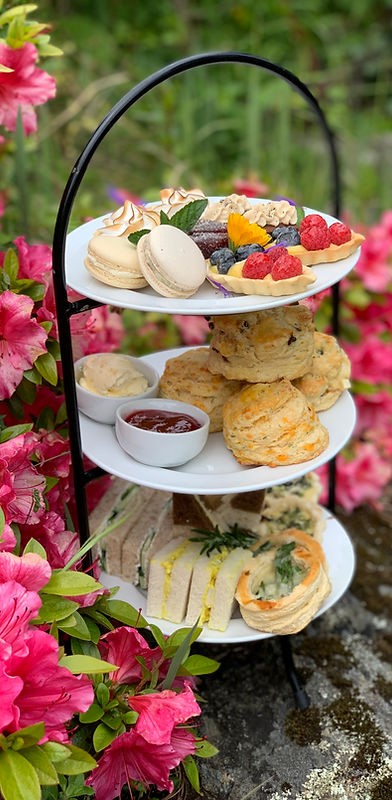 Drinking hot tea, eating sandwiches and enjoy old-fashioned Christmas cake is the perfect activity on a cold day in Victoria. Just an 8-10 minute drive from the Royal Scot Hotel is the teahouse at Abkhazi Garden. They are offering their seasonal four-course Festive Christmas High Tea over this holiday season until December 31st. Warm up and enjoy the calm atmosphere, food and gardens.
Where: 1964 Fairfield Rd. Victoria, BC Canada V8S 1H4
When: Open Wednesday to Sunday 11am-5pm
Admission: $65 per person
Reserve a table: (778) 265-6466
Visit https://www.abkhaziteahouse.com/teahouse-menu to see the full menu and other teas!