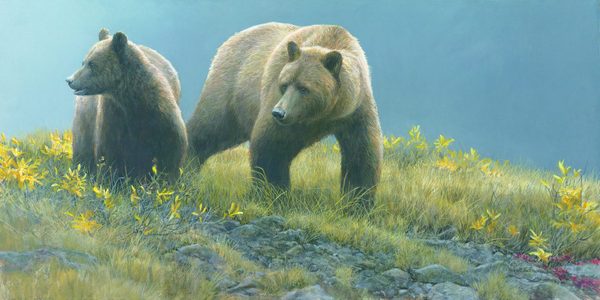 When: June to February, 2023 / Tuesday to Saturday 10AM – 4PM. 3rd Thursday of the month 4 – 7PM (late night admission by donation).
Where: 470 Belleville St, V8V 1W9 (1 minute walk from Royal Scot!)
Admission: Children (0-4) $0, Youth (5-16) $6, Seniors/Students $8.50, Adults $10
Autumn for eating, autumn for exercising, autumn for reading, and autumn for ART!
The Robert Bateman: Heart and Home exhibit shows the soul, inspirations and connections of an artist steeped in nature. It captures the love that Robert Bateman shares with his people. You will meet his extraordinary beautiful artworks which capturing the fleeting moments of light in the natural world.
Visit the link below for more information:
https://batemanfoundation.org/exhibits/robert-bateman-heart-and-home/