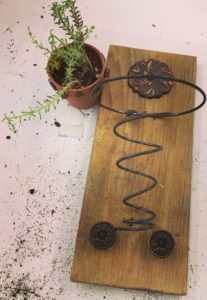 Date:  May 29th to June 10th
Location: The Bay Centre at 1150 Douglas St. Suite 2
Websites:   https://www.habitatvictoria.com/refind-art-2018.html
Visit the lower level of The Bay Centre to see the Habitat for Humanity Victoria's art auction and fundraiser. The works of 31 local artists and businesses who are donating their time and talent in support of Habitat Victoria's Build Program.
The artists are challenged with the task to create a piece of art using materials found at the Habitat Victoria ReStores, transforming used and discarded household items and building materials into beautiful works of art or upcycled furniture.
Go and bid and vote for your favourite art pieces!