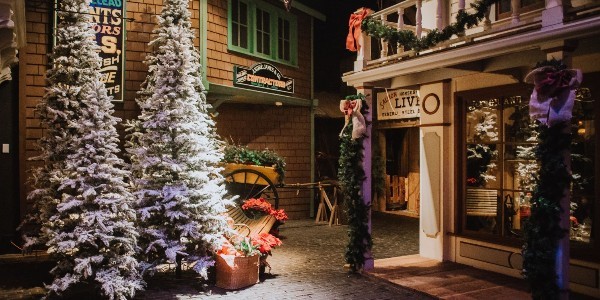 Where: Royal BC Museum at 675 Belleville Street
When : 10 am-6 pm daily from now until December 31st, 2021
This year, ring in nostalgia with the iconic festive lighting and seasonal decorations in Old Town in Royal Museum of British Columbia.
Visit the wood-cobbled streets lined with festive garlands and see the shops decked in holiday finery one last time— until 6:00 p.m. December 31, 2021 (included with museum admission).
The museum will be closed on December 25, 2021 and January 1, 2022.
MUSEUM ADMISSION:
Adult (19+) $26.95, Senior (65+) $18.95, Youth (6-18) $16.95, Student (19+ w/ ID) $18.95, Child (3-5) Free
The tickets can be purchased online at https://royalbcmuseum.bc.ca/visit/tickets-admission
To ensure the safety of the staff and visitors the museum has implemented COVID-19 protocols informed by the advice of the public health authority and do require a proof of COVID-19 vaccination to gain entry. Face masks must be worn in all indoor public spaces, and this applies to all people 5 years and older, regardless of vaccination status.