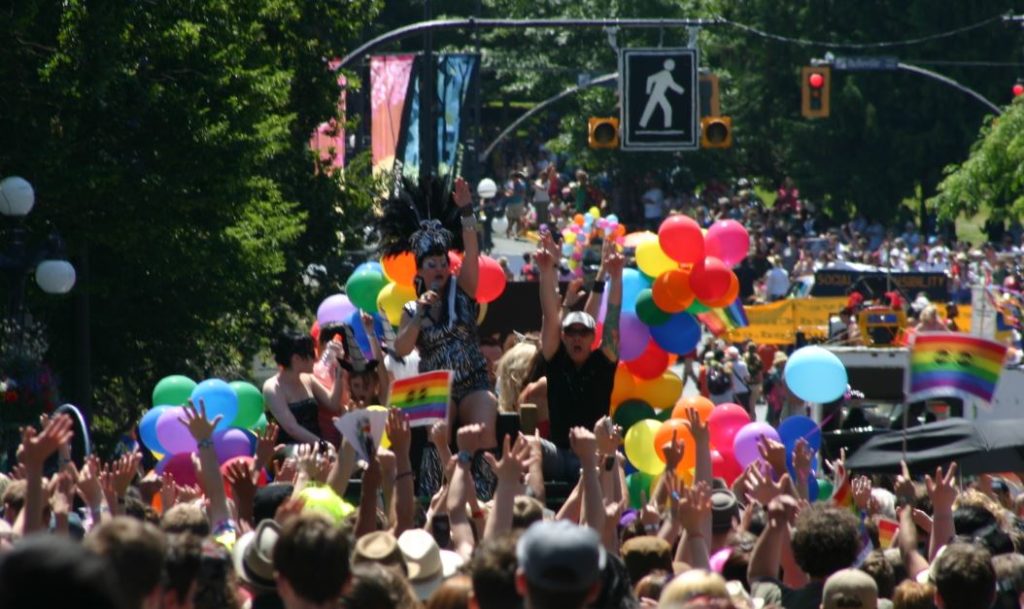 Date:  July 1st to 8th
Location:  Various Locations throughout Greater Victoria
Websites: https://victoriapridesociety.org/
All week long join in on various fun activities throughout the Greater Victoria region.
The final headlining event is the Pride Parade and Festival July 8th starting at 11:00am:
The parade starts at the corner of Pandora and Government and continues south on Government, turning west on Belleville and then south on Menzies until turning west at Kingston; parade moves south on Oswego ending at MacDonald Park at the corner of Oswego and Simcoe. The festival then commences from 12:30pm to 6:00pm.