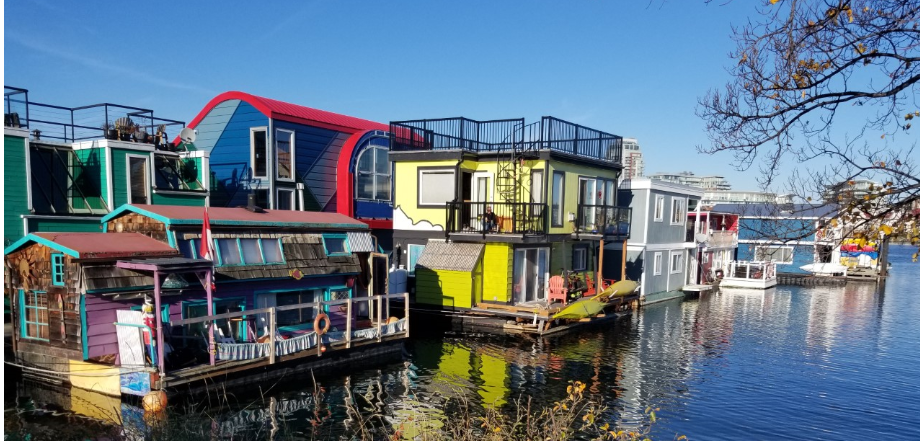 Website: Greater Victoria Harbour Authority
We're so lucky to have this beautiful attraction just 10-minutes from our door step! Fisherman's Wharf is a unique marina where you'll find – iconic colourful float homes, fresh fish and seafood kiosks, marine adventures (whale watching, kayak rentals), and boutique shopping!
Take a walk along the marina to check out the commercial fishing and private vessels. If you're lucky, you might even see a harbor seal bathing along side the docks!