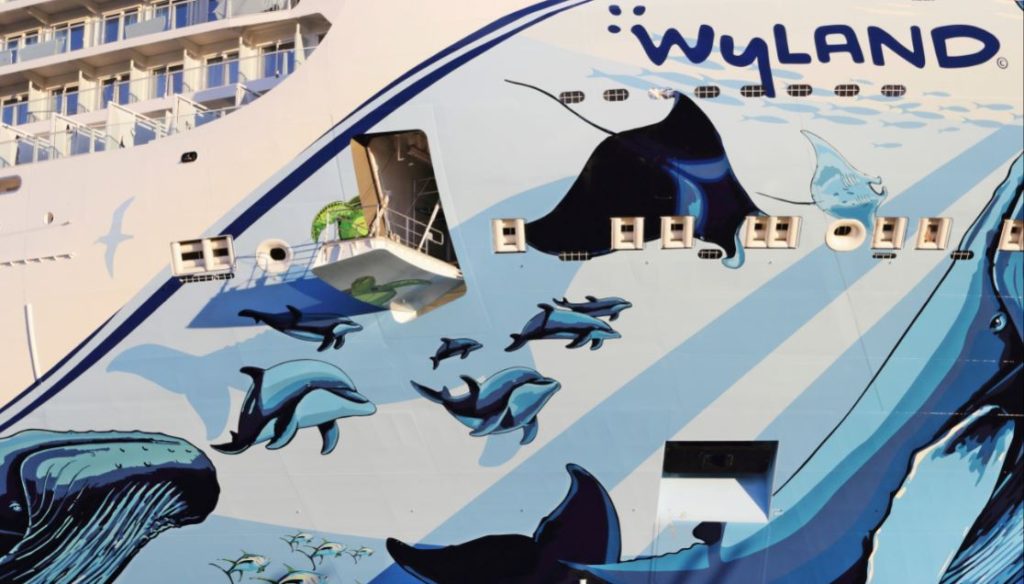 Date:  June 8 @ 5:00pm to 7:30pm
Location: Robert Bateman Centre at 470 Belleville St.
Websites:   https://batemancentre.org/events/wyland-world-oceans-day/
World-renowned celebrity marine wildlife mural artist Robert Wyland will be hosting a free mural painting demonstration and Nature Sketch event outside Steamship Terminal's Inner Harbour. Wyland is best known in Victoria for his 130 ft. long x 7 story high Whaling Wall titled "A-5 Pod" on Wharf St. This event will support World Ocean's Day and a plastic free sea.
Prior to the event Wyland is docking at the Ogden Point Harbour for a few special hours on the Norwegian Bliss Cruise Ship's maiden voyage from Seattle to promote his latest mural blessing that he painted on the ship's hull.